Current page: Home > Cosmetics IngredientsCosmetics Ingredients
DL-Mandelic Acid
Product: DL-Mandelic Acid
CAS No.: 611-72-3
Purity: 99.0%
Use: cosmetic grade used for cosmetics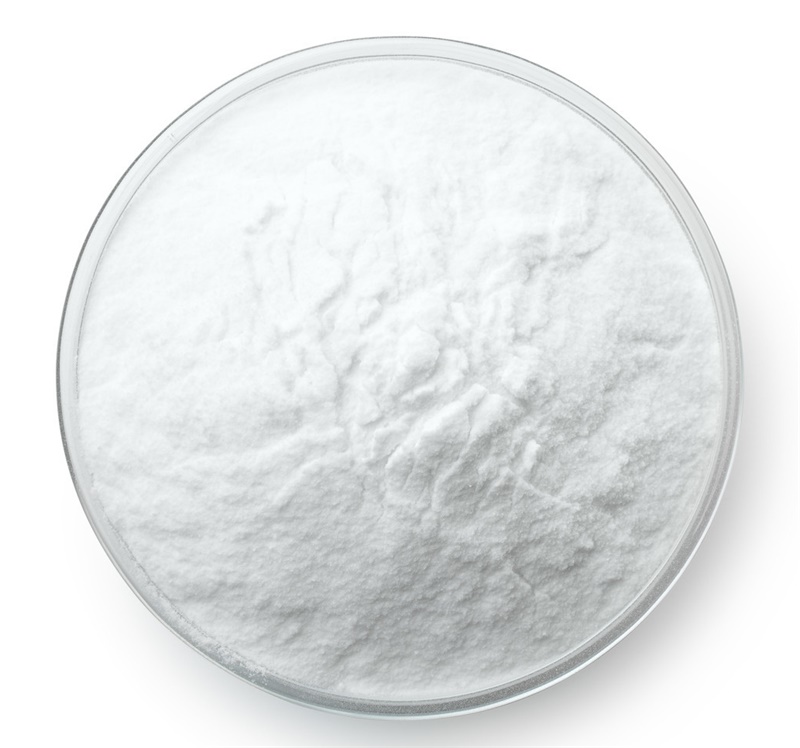 DL-Mandelic acid
Description:
INCI Name: DL-Mandelic Acid
Chemical structure:
CAS No: 90-64-2, 611-72-3
Molecular weight: 152.15
Molecular formula: C8H8O3
| | |
| --- | --- |
| Item | Specifications |
| Appearance | White crystalline powder |
| Solubility | Soluble in water and ether |
| Assay(on dry basis) | 99% min |
| Melting point | 118℃-121℃ |
| Cl- | ≤0.01% |
| Loss on drying | 0.5%max |
| Residue on ignition | 0.1%max |
| Heavy metal | ≤20ug/g |
Characteristics:
1. the aromatic ring of DL-Mandelic Acid can improve the affinity of skin, suitable for the use of sensitive skin type, easy to penetrate the cuticle, peel aging cuticle, accelerate the cycle of skin keratinization, clean the hair follicle in the deep layer, dredge the oil in the pores, improve the black head, acne, sebum embolism and pore.
2. relative to the traditional fruit acid (glycolic acid), the relative irritation of the amygdalic acid, the increase of the fat solubility, the permeability of the cuticle, the absorption of the active substance, the speed of the metabolism of the epithelial cells, the proliferation and rearrangement of the hyaluronic acid, polysaccharide, collagen protein and elastic fiber in the skin are stimulated. Column increases the moisture content of the skin and compacts the skin.
3. DL-Mandelic Acid has good antibacterial ability. The concentration of 2.5% DL-Mandelic Acid can kill some 1 million Escherichia coli in 1min, and about 1 million Staphylococcus aureus can be killed in 4min. It can effectively improve acne, inflammatory papules, rosacea and other skin problems.
4. DL-Mandelic Acid can inhibit the activity of tyrosinase, reduce the formation of melanin, and remove aging horniness, promote the metabolism of melanin, and have obvious whitening and light spot effect.
Application:
Clean and exfoliating products: 1%~3%, whitening and freckle products: 2%~5%
Remove acne and black products: 1%~5%, fruit acid skin: 10%~20%
Hand membrane and foot membrane products: 3%~5%
4. Formula hints:
High concentration of DL-Mandelic, individual skin may have discomfort, can adjust the pH value of the system to about 4.5, and add Allantoin, Betaine, Dipotassium Glycyrrhetate and other soothing and moisturizing products, reduce skin tingling feeling, avoid dry skin.
Packaging and storage
Packaging 5kg bags, 25kg/drum ,
Storage: store in a cool, dry, light resistant place and keep it sealed. After opening, it should be used as soon as possible. Under recommended storage conditions, the shelf life of unopened products is 24 months.